Alcon Wavelight EX500
Weis Eye Center is delighted to announce that our excimer laser has been ugraded to the industry-leading Alcon Wavelight EX500.
Dr. Weis and our experienced team of technicians are proud to offer the most up to date, industry-leading LASIK technology to our patients in the Northland. Our new Wavelight EX500 excimer laser offers the following benefits:
Personalized: prevents or reduces the induction of spherical aberrations and preserves image quality.
Accurate: z-axis alignment, cross-line projector, neurotrack technology and multi-spatial eye tracking.
Quick: enhanced repetition rate of 500Hz with PerfectPulse Technology™ synchronized to the laser frequency.
Simple: WaveLight® slit illumination system, non-contact online pachymetry, high-definition optics.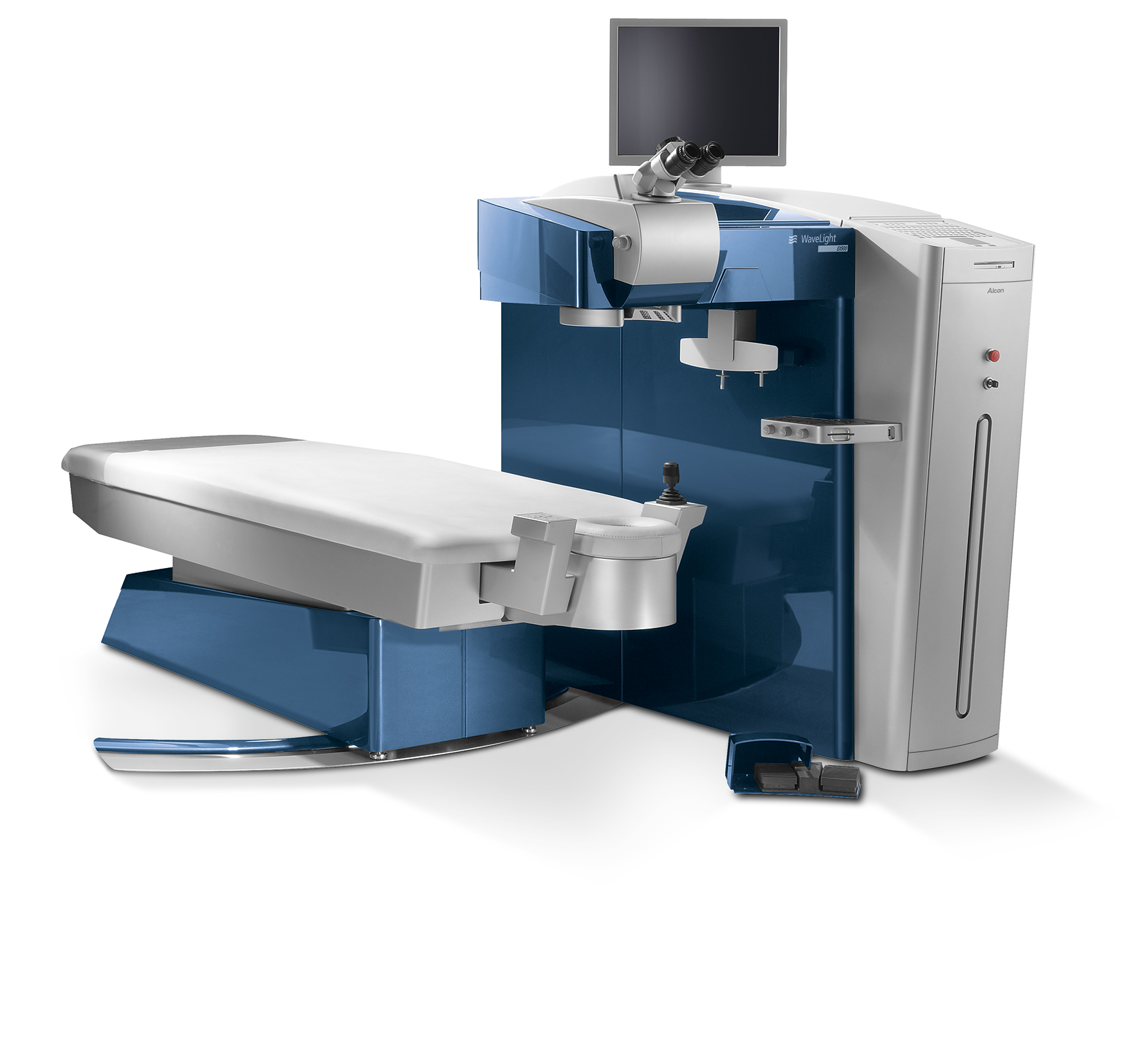 The EX500 uses Alcon's PerfectPulse technology to ensure that each laser beam is precisely calibrated to safely and precisely sculpt the cornea. The excimer laser also features a multi-dimensional eye tracker that is able to follow the eye's smallest movements, making hundreds of tiny adjustments every second. If at any time the eye moves out of range or moves too quickly, the laser will wait for the eye to move back into position. This ensures the correct placement of each laser pulse, enhancing the precision the LASIK treatment.
The EX500 is the only excimer laser in the U.S. to operate at 500Hz, making it the fastest laser available today. The average treatment time with the EX500 laser is around 1.4 seconds per diopter. For patients, this means spending less time in the treatment chair.
Our laser's speed decreases the risk of the cornea drying out during treatment, this results in increased comfort during treatment and a shorter recovery. In addition, the EX500 uses wavefront-optimized technology to automatically compensate for the curvature of the cornea which reduces the risk of our patients developing temporary halos in low-light conditions after treatment.
The precision and accuracy of the EX500 allows it to offer a broader range of treatment, including the highest levels of nearsightedness, farsightedness and astigmatism. The EX500 may also be able to treat patients who were previously told they were not candidates for LASIK.
To learn more, and to arrange a free consultation, please contact Weis Eye Center today.